Productos etiquetados con ' versatile '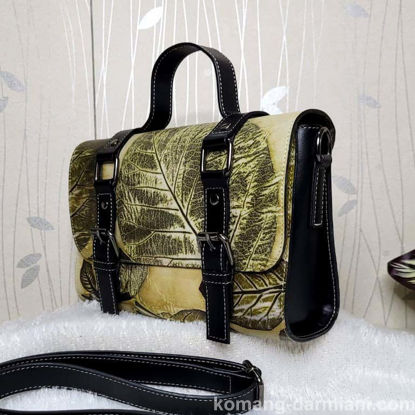 The Komang Darmiani Botanical Compact Ladies' Handbag is a stylish and functional accessory that features a beautiful floral design on the exterior. The metal clasp closure and long chain strap add sophistication and versatility to the design, while the compact size makes it perfect for carrying small essentials. Made from high-quality materials, this handbag is durable and easy to clean, making it a must-have for any fashion-forward individual.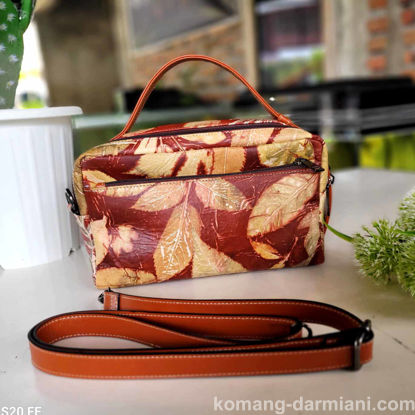 Elevate your style with our unique and chic Leaf-Printed Leather Handbag! This small ladies bag features a beautiful botanical pattern that adds a touch of nature-inspired elegance to any outfit. Compact yet spacious enough to hold all your essentials, With its durable leather construction and versatile design, our Leaf-Printed Leather Handbag is the perfect accessory for any fashion-forward woman.