Productos etiquetados con ' summer '
Smocked, Viscose-Rayon, strap-top, maxi-dress. The black-on-red print creates a simple but striking graphic floral design. Perfect as a beach dress, or as your summer evening dress.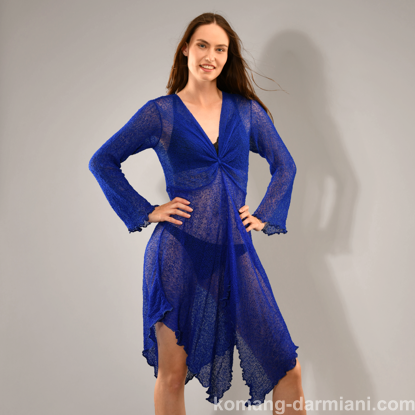 Super-soft, lightweight, royal blue, viscose-rayon fabric cover-up, an essential accessory for your summer holiday. This item is stylish and practical, packs away easily, cool and airy, but provides a little extra protection against strong sun whenever you need it.