Productos etiquetados con ' holiday '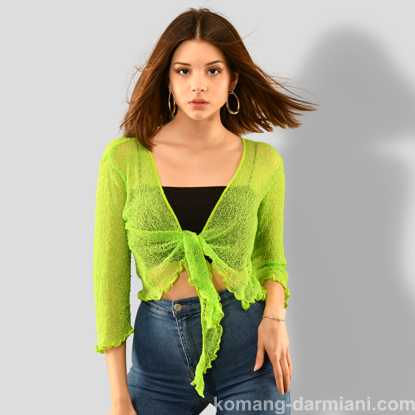 Bolero summer-wrap in a stunning neon green sheer viscose-rayon mesh-fabric. This versatile top is perfect for days out when you feel you may need to cover up a little.
Super-soft, lightweight, yellow, viscose-rayon fabric cover-up, an essential accessory for your summer holiday. This item is stylish and practical, packs away easily and provides a little extra protection against strong sun whenever you need it.